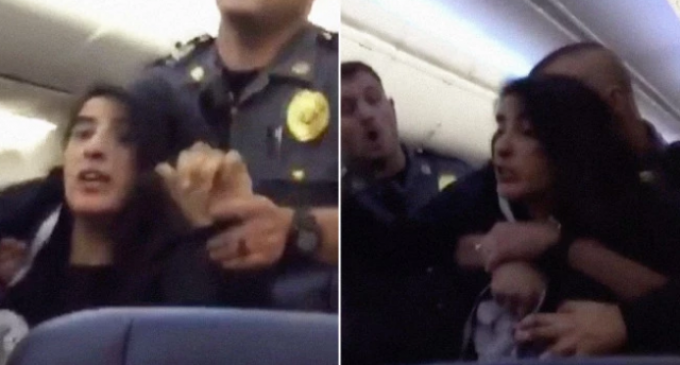 A viral video of an Islamic Studies professor violently attacking police officers trying to drag her off a plane for disorderly conduct is bringing an oft-overlooked question regarding Islam in America back to the forefront.
Muslims have a historical hatred of dogs, rooted in their scriptures and the Prophet Muhammad himself. Dogs are haram in Islam. Haram means prohibited. Marrying a 6-year-old "to offer her protection" was all hunky dory for the Prophet, but dogs (especially black ones) are a completely different story.
The Islamic Studies professor claimed she was allergic to dogs and demanded flight attendants remove two service dogs from the plane. Despite being offered an allergic epipen to help her in case she had a reaction, the professor became irate and volatile when told the airline wouldn't be able to discriminate against the service dogs to accommodate her (religious?) demands.
Continue to the next page to view this video for yourself and form your own conclusions as to why this Islamic Studies professor lost it over service dogs being allowed on a plane.