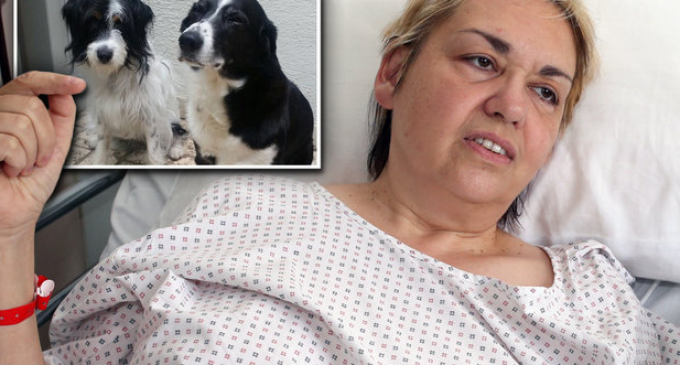 A middle aged woman in Vienna had to be hospitalized following a brutal debilitating attack in broad daylight by a veiled Somali migrant for walking her dogs.
Dogs are haram in Islam. Haram means prohibited. Everything Muhammad disliked is considered to be haram. And let's just say that the good old Prophet M wasn't a dog person or a fan of blacks. At first, he kept things simple.
"Kill them all"
Side-note – that is still the original verdict kept to this day involving Christians. But, dogs came out faring a bit better than Christians in the Hadiths. Maybe his 6-year-old child wife ended-up wanting a pet or someone paid him a pretty sum of Gold to change the will of Allah. Who knows except something happened to move the big Muslim cheese upstairs to whisper in the ear of his little prophet to revoke his earlier decree, well somewhat.
"While Mohamed rescinded the sentence of death for dogs that work and have a useful function, he allowed it to stand for one class of dogs-namely, stray black dogs. The reason for this is that he believed that the Devil often appears masquerading as a black dog."
That is the context to the story coming out of Vienna regarding a Muslim Somali woman ferociously attacking a dog walker. And do you think the dog was even black or this just how far deep the hatred of dogs runs among those who follow that religion that starts with an I and ends with an m?? More on the attack, the police response, the victim's current health status on the next page