New York City police uncovered a massive ISIS-inspired attempt to bomb Times Square, the subway systems, and major concert venues. This coincides with the early reports showing ISIS training on U.S. soil. Scroll down to learn more.
Investigators have thwarted an ISIS-inspired mass shooting and bomb plot targeting Times Square, concert venues, and the subway system in New York City.

Prosecutors on Thursday unsealed charges against Canadian citizen Abdulrahman El Bahnasawy, 19, Philippine citizen Russell Salic, 37, and Talha Haroon, a 19-year-old US citizen residing in Pakistan.

Prosecutors say the three men plotted to bomb and shoot up heavily populated areas of New York City during the Islamic holy month of Ramadhan in 2016.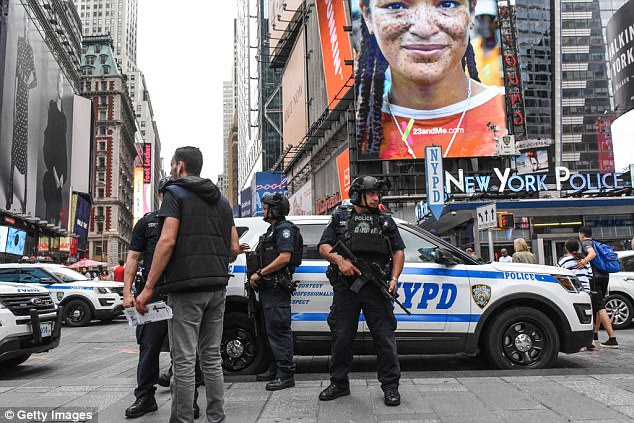 ISIS wants to make 9/11 a distant memory in comparison to the terror that is the Islamic State of Iraq and Syria. But, that didn't faze the Obama administration at all. In fact, they opted to let ISIS operatives start training right here under our noses on U.S. soil.
Declassified 2007 FBI documents reveal that the government has allowed 22 Islamic terrorist training camps to function inside the US – they have yet to even classify them as terrorist.
Keep this in mind as you read the details about the latest attempted terror attack. Continue to the next page to read how ISIS operatives under the Obama administration plotted to take over New York City. The documents are stunning!