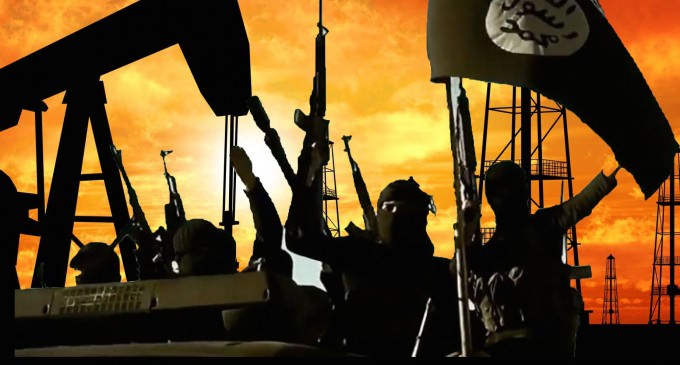 ISIS sure has grown up fast, from being an insignificant 'JV team' to one that threatens the world's oil supply, all in the blink of an eye.
The Iraqi army doesn't even want to fight them – when encountering ISIS, they tuck tail and run. Gee, it would almost seem like they have 'retreat orders'. They leave behind supplies, arms and even their own uniforms when the see ISIS advancing.
Meanwhile, Obama isn't dropping enough bombs to kick up any sand at all and ties the hands of our military with ridiculous rules of engagement.
Obama's dismissal of ISIS as a JV team seems to have been a veiled promise to raise their level of competency.
Now, a recent article by the Telegraph outlines how ISIS has OPEC 'under siege' and is threatening the world's oil lifeline…..
MOVE ON TO NEXT PAGE: