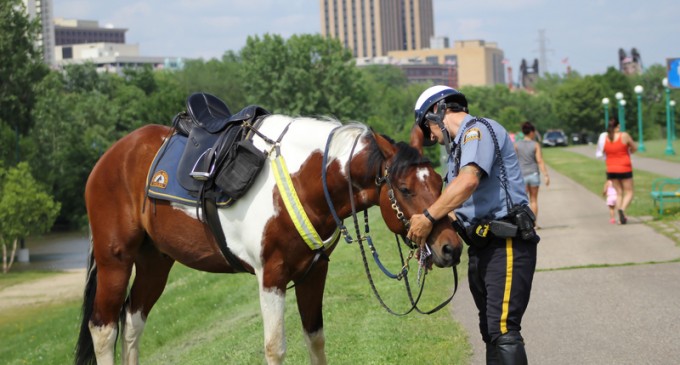 Not only is the world more dangerous, but also it seems the scope and reach of the threat is right in one's backyard.  A group called the Caliphate Cyber Army has created a "kill list" that has at least three dozen Minnesota police officers' names, addresses and phone numbers on it, as well as many other names.  The FBI is working with local agencies to track down the hackers and taking this list "very seriously".
A spokesperson for the FBI said, "Clearly, in law enforcement we don't want this information out there at all."  The list was found by web analysts at Vocativ this past Monday on an encrypted messaging app Telegram.
The officer's safety is of foremost importance and everything is being done to ensure that they remain out of harm.  The St. Paul Police Department has five of their officers on the list, one of which is retired.
Read the rest of the story on the following page.