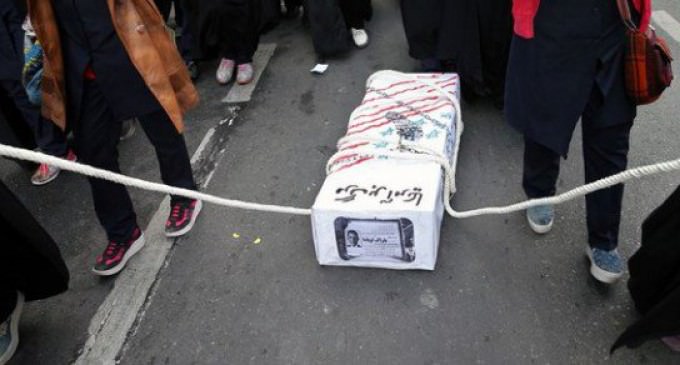 Despite Obama's disastrous nuclear agreement with Iran this past summer, the Iranians still take the time to carefully craft a mock coffin for Obama to drag through the streets. Today marked the 36th anniversary of the storming of the US embassy in Tehran which resulted in a dramatic hostage situation which resolved with a daring escape out of Iran.
Despite Obama's overtures of friendship and trust through granting the Iranians a nuke, it appears they have not accepted him any more than Obama's constituency. Gee, how ungrateful….
Find out more about the coffin on page 2.