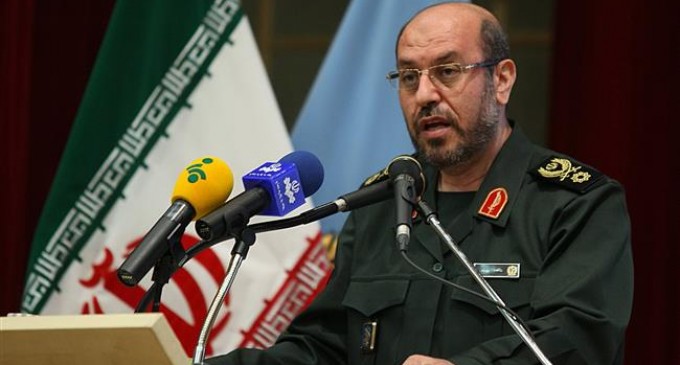 Not only is Iran charging ahead with it's nuclear weapons program thanks to the complicity of the Obama administration, it is also making headway on it's ballistic missiles.
After finding itself subjected to new sanctions by the US over provocative missile tests it carried out, Iran basically laughed the punitive measures off. The Muslim nation's defense minister openly bragged that they would continue working on the destructive weapons irregardless of opposition from the US.
Making his announcement on Monday, Iranian Defense Minister Brig. General Hossein Dehqan claimed that the US's sanctions are not punishment for it's irresponsible behavior but proof that we are their enemies. He called the circumstances in which they were imposed "irrelevant" and said attempts to stop his nation's missile program were "futile".
Read more on the next page: