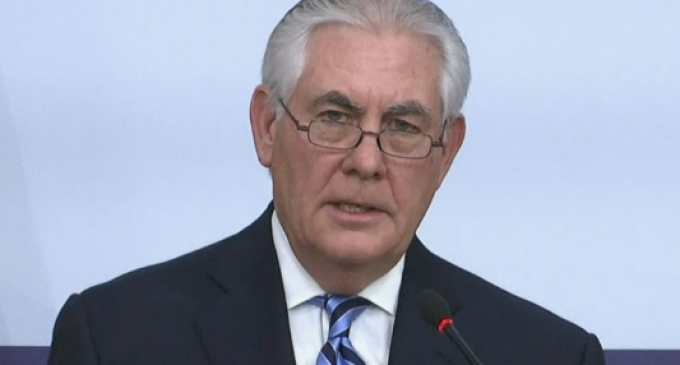 For all of the controversy his nomination caused, Rex Tillerson has made few headlines since his confirmation hearing. Last week, the former ExxonMobile CEO finally gave us a taste of the State Department's aggressive new style.
Until now, the most public face of the State Department may have been former South Carolina Governor Nikki Haley. As United States Ambassador to the UN, Haley has aggressively defended Israel on multiple occasions — and she hasn't been afraid to call out other nations in the process.
Tillerson took back center stage with a harsh condemnation of North Korea's military policies. According to Tillerson, the United States will no longer allow the North Korean government to get away with unnecessary aggression on the Korean peninsula.
But despite focusing on North Korea, China may have been the intended target of the criticisms. By targeting North Korea, Tillerson may have been issuing their ally, China, an ultimatum: Get the Koreans back-on-track or the United States will.
Read why Tillerson said war with North Korea is "on the table" on the next page: