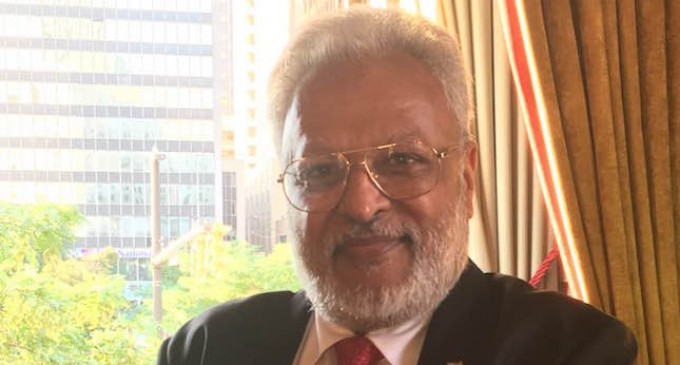 From the moment Donald Trump announced his long-shot bid for the presidency, pundits claimed that he would not be able to secure enough minority voters to succeed.
After Donald Trump officially accepted the Republican presidential nomination, finishing his first step on his road to the White House, we gained insight into the people that helped him get that far, and they aren't as white as the media would have you believe.
Shalabh Kumar, a  Hindu-American, Chicago businessman and Republican mega-donor, has emerged as one of the Trump campaign's foremost fundraisers, donating nearly a million dollars to the GOP nominee's campaign.
Since that news broke, Kumar has had to respond to allegations of racism in the Trump campaign, and he's shooting down the notion entirely.
See how Kumar defended the GOP nominee on the next page: