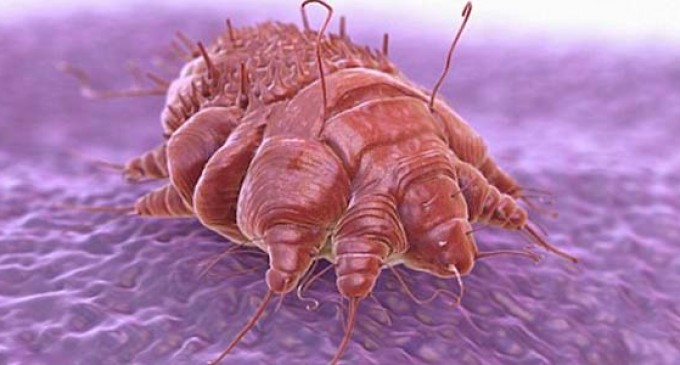 Outbreaks of scabies, lice, dengue fever, tuberculosis, chicken pox, MRSA staph infections and other diseases that are difficult to treat are starting to create a health crisis in America.
"A public health crisis, the likes of which I have not seen in my lifetime, is looming," states Dr. Elizabeth Lee Vliet. "Hardest hit by exposures to these difficult-to-treat diseases will be elderly, children, immunosuppressed cancer-patients, patients with chronic lung disease or congestive heart failure. Drug-resistant tuberculosis is the most serious risk, but even diseases like measles can cause severe complications and death in older or immunocompromised patients.".
"President Obama's non-enforcement immigration doctrine seemingly invites illegal border crossings, which brings with it a wave of illnesses and diseases that have long been stamped-out in America," states Rep. Phil Gingrey, R-Ga.
Obama and his minions have created the surge of illegals into the US, packed them into cramped spaces where they infect each other even more, then ship them across the US and place them into military bases – without screening for diseases.
He is not only creating an economic crisis but a health crisis as well. If this doesn't lead to a bigger police state to handle this problem they have created it will be very surprising!
Diseases can easily pass from one country to the next, according to Hidalgo County Health Department Director Eddie Olivarez in the southwest tip of Texas.

"Believe it or not, we also have illnesses that go from the U.S. south, so it's very fluid both ways," he told ValleyCentral.com.

A skin disease coming into the Rio Grande Valley concerns Chris Cabrera, a spokesman for the National Border Patrol Council.

He told Action 4 News that 10-25 percent of illegal immigrants have scabies, and now border agents are concerned for their own health.

"A lot of people (are) coming in with the disease, and it seems to be spreading, not just within the McAllen station, but throughout the Valley and to some of our agents," he said.

Rep. Ruben Hinojosa, D-Texas, confirmed to a local TV station that he's received complaints and has launched an investigation.

In a statement, he said, "I have made a formal request to the Department of Homeland Security (DHS) to investigate the reports of overcrowding and disease among the detainees at the McAllen Border Patrol facility."

Right now Border Patrol is not confirming the percentage of detainees with scabies or whether any agents have contracted the disease.

Last week, photos leaked from a temporary detention facility in Texas showed hundreds of children crammed into holding rooms, without their parents, as Immigration and Customs Enforcement agents processed them.

After they're fingerprinted and given case numbers, most are turned over to other government agencies or released outright to parents who have no legal documentation for being in the U.S.

Chagas, or "kissing bug" disease, caused by the parasite Trypanosoma cruzi, is carried by the triatomine bug that transmits disease to humans, Vliet reported. Although "kissing bugs" are already here, they are not as widespread as in Latin America. Right now, Chagas disease is uncommon in the U.S., so many doctors do not think to check for it.

Late last week, Texas public health officials confirmed a new wave of dengue fever has cropped up in the southernmost tip of Texas, marking the first outbreak the state has seen since 2005, according to reports in the Scientific American. Texas public health officials announced that the same area that saw an outbreak almost a decade ago now has 18 confirmed cases of the disease. Seven are believed to have been locally acquired (rather than contracted when traveling to a dengue-endemic region), according to the Texas Department of State Health Services. The dengue outbreak in southern Texas's Cameron County and neighboring Hidalgo County comes after there had been an uptick in cases directly across the Texas-Mexico border in Tamaulipas over the last couple of months.

The border area of Texas has also seen an uptick in the number of dengue fever cases since late last year. In the last decade, Cameron County, Texas, has seen 27 cases, so the 14 occurrences in that county over the past few weeks is significantly higher than normal, according to reports from Texas public health officials.

South Texas has a greater incidence of infectious diseases such as tuberculosis, listeriosis and dengue fever than other parts of the state. The border area, with large population centers and multiple border crossings, make the prevalence of TB higher than in other regions of the state or the country, according to the CDC.

South Texas had a higher rate of active TB disease during 2001-05, with 8.6 persons per 100,000 population, than the rest of the state, according to CDC statistics. Of the 13 Texas counties with the highest incidence of TB, seven are located in South Texas. These counties have more than twice the state average rate of TB. Webb County alone had a TB rate of 19 persons per 100,000 population in 2001-2005.

In an effort to address the high incidence of TB along the Texas-Mexico border, the Grupo Sin Fronteras TB Binational Project was established in 1995 by the commissioners of health for Texas and the Mexican state of Tamaulipas. The program provides medical consultations and education on the transmission, prevention and treatment of TB. Successes of the program include the identification of high rates of drug-resistant TB in Mexico.