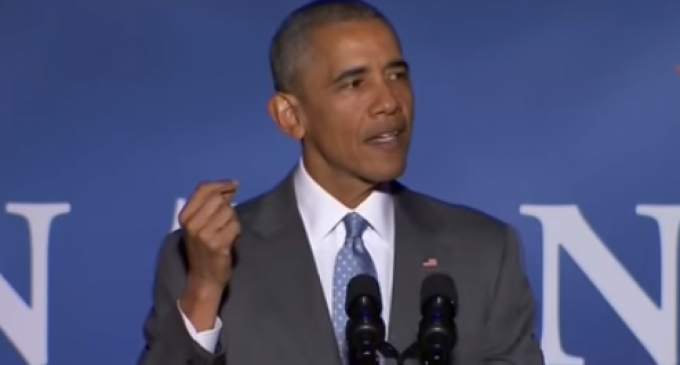 Perhaps now that President Obama will be leaving office in nine months, he has his eye on Howard Kurtz's job, because he seems to really relish the role of media critic–much more so than that of commander-in-chief.  While the President usually reserves his media criticism for Fox News and conservative talk radio, this time he lashed out at the press at large for their extensive coverage of GOP frontrunner, Donald Trump.
The President seems either unaware or unwilling to admit that it is his feckless policies and politically correct gibberish that have fueled the billionaire real estate mogul's rise to popularity in the first place.
People are sick and tired of liberal politically correct vernacular, "microagressions," and accusations of white privilege and "Islamophobia."  Even those who don't always agree with Trump–such as Megyn Kelly who called his campaign "a breath of fresh air"–understand that Obama is directly responsible for the Trump phenomenon. People are fed up with all of it, giving rise to the sensation that is Donald J. Trump, and now the president is lecturing the press for covering it.
Well, now even the mainstream media, who helped get Obama elected twice  is furious over his most recent patronizing lecture.  To read about how the Obama Administration has been the least transparent administration in history, and to watch CNN's Jake Tapper respond to eviscerate the President's condescension and hypocrisy, continue on the next page: