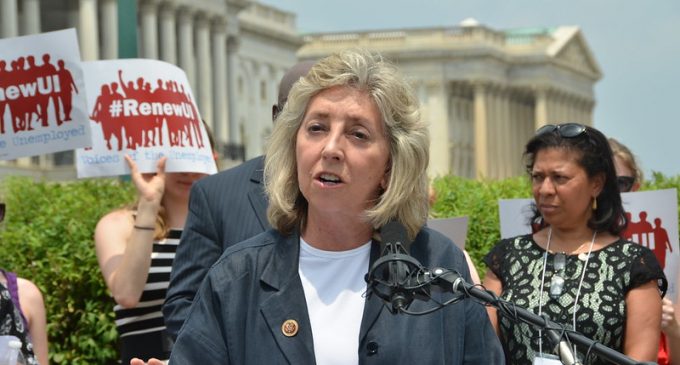 US House of Representatives Democrat Dina Titus of Nevada didn't require a high school diploma to attend William and Mary College and earned her Bachelor's degree there in Political Science. Titus also didn't need the help of the Democrat Party to lose a LOT of elections to both members of her own party and the Republicans.
One thing that Titus did need, however, was a spine of steel to continue trying to reach the upper rungs of politics in the federal government and finally did so in 2013 when she was elected to the US House.
Recently, she's made headlines when she has insisted that the man who occupies the White House is a con artist. In the speech, she also made sure to let the raucous crowd of supporters know that she personally wanted to "impeach the bastard."
Turn to the next page to read about her rabid support for the defeat of Donald Trump, while at the same time championing some of the most horrendously wrong political issues of our time!