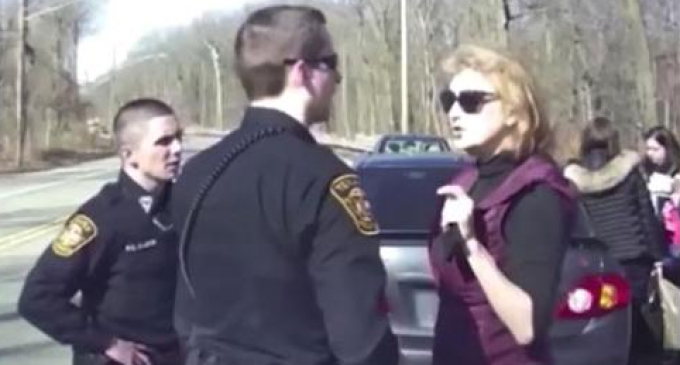 The New Jersey police department has released a video of an ex-Clinton aide flashing her 'golden badge' during a routine traffic stop, using her position as Port Authority of New York-New Jersey commissioner to threaten and curse officers who pulled over her daughter's friend during a traffic stop on Easter weekend.
In a video that has gone super viral, Caren Turner boasts of her connections to the chief of police and the local mayor in order to berate two officers who pulled over a car for violations that included failure to have a current insurance card, driving an unregistered vehicle, and driving with the license plate obscured.
Turner's daughter called her after the vehicle was pulled over driving along Route 9W in Bergen County.
See the video on the next page to see the video and what became of Mrs. Turner