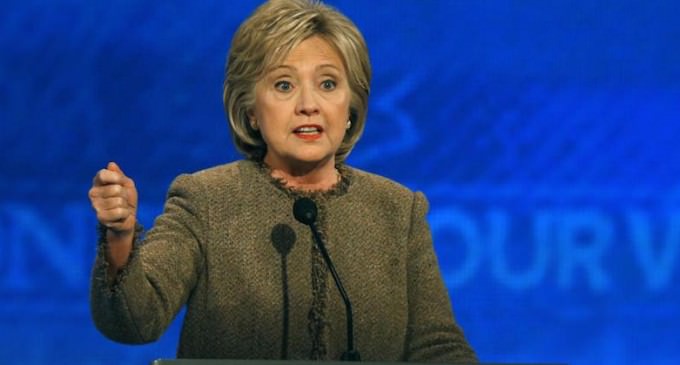 Say it isn't so: Hillary Clinton has been caught telling yet another lie.
Desperate to delegitimize Republican frontrunner and her likely opponent in 2016 Donald Trump, Clinton claimed that his calls for increased security measures to protect the country from terrorism are playing into the hands of ISIS, going as far to say that his comments were included in the terrorist group's propaganda videos.
Putting aside the incendiary nature of the Democratic candidate's claim, there's one major problem with it: it isn't true.
In fact, the absurdity of Clinton's remarks is so obvious that the mainstream media, no great defenders of Trump, have heaped criticism and mockery on them. Journalist Jeffrey Goldberg, for example, tweeted, "Hillary was actually offstage googling 'ISIS + Trump  + recruitment video,'" insinuating she pulled the charge out of her you-know-what.
Turn to the next page for more info about Hillary's baldfaced lie: