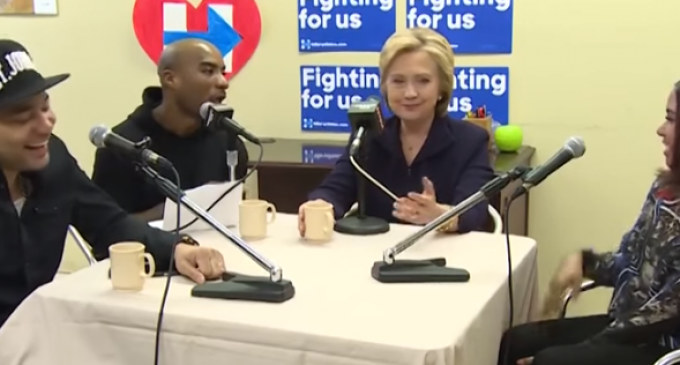 Hillary, you are certainly good in the role of liar and feminist lunatic, but when it comes to relating everyday Americans, you, my dear, are lousy.
In a recent interview on Power 105.1's The Breakfast Club, host Angela Yee asked the presidential candidate, "What's something that you always carry with you?" Clinton didn't hesitate before shooting back with "hot sauce" — which is an obvious-sounding reference to Beyonce's "Formation," which she played at the Super Bowl and has the line, "I got hot sauce in my bag, swag."
Hillary must have either not seen the opening sketch on SNL this past weekend, which poked fun at her habit of pandering to black people.
Again, this is a failed attempt at normal Hillary, just like in the subway where you could not even get your MTA card to work on your own.  Truth and Action brought this story, "Hillary Clinton, in an attempt to be like the commoners, took the subway in New York.  Her lack of expertise at being common was first demonstrated in her inability to get her Metro card to work at the turnstile."
Watch the absurd attempt to be black on the next page.