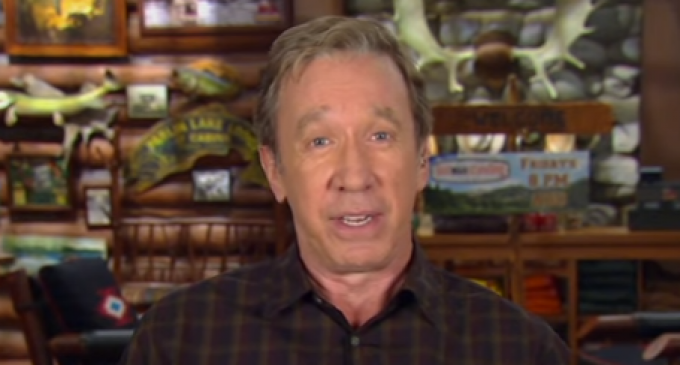 Tim Allen's sitcom, Last Man Standing, has been canceled by ABC. The surprise announcement has fans scratching their heads and analysts suspecting politics.
This development is the latest in a series of political moves made by The Walt Disney Company, who owns both ABC and ESPN. EPSN, in particular, has come under fire for the far-left political leanings of many of their on-air talent. This, combined with several other factors, including cord-cutting, has tanked ESPN's subscriber count by millions.
This latest move by ABC shows that ESPN is no anomaly. The Walt Disney Company is willing to lose viewers as long as they get to protect their liberal brand.
If you haven't seen Last Man Standing — or haven't heard from Tim Allen lately — you might be wondering why the cancellation is so controversial.
Continue reading on the next page to see why people are suggesting that leftist politics lead to the show's demise: