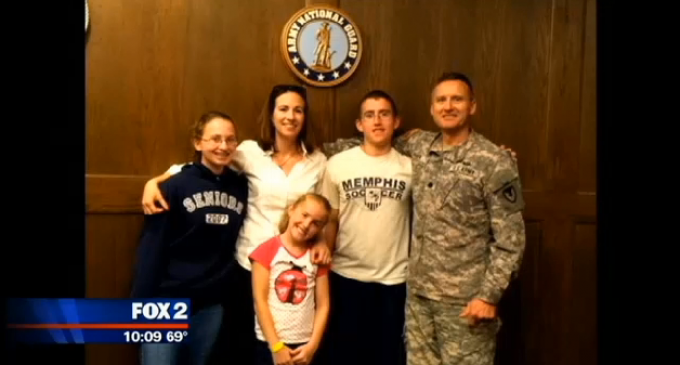 We have reached a point in this nation's history where our own military personnel are treated with contempt. A 24-year member of our armed forces was recently denied access to his daughters school because his uniform could be 'offensive'.
Yes, this is still America, but anti-American sentiment is running through this country in ways nobody would have forseen a few years ago.
Click the link below to read more and watch the video:
Lieutenant Colonel Sherwood Baker was trying to help his daughter find her way around her new high school when he was told by a security guard and 3 other staff members that he had to leave because his Army uniform could 'offend another student'.
Sherwood has served his country for 24 years, but couldn't enter a high school.
Rochester Adams High School superintendent and veteran, Robert Shaner, handled the situation, apologizing to the family.
If Shaner hadn't been a veteran, who knows if the Lieutenant Colonel would have been allowed to enter his daughter's school seeing how anti-American sentiment is being created across this country at an alarming rate.