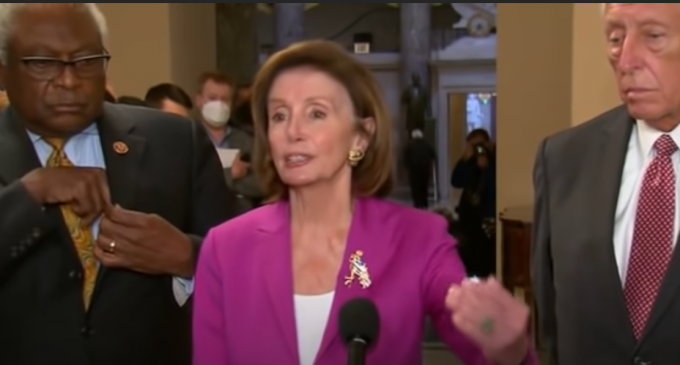 The House passed the $1.2 trillion infrastructure bill in the wee hours on Friday night with the help of the 13 RINOS below.
Rep. John Katko of New York
Rep. Don Bacon of Nebraska
Rep. Jeff Van Drew of New Jersey
Rep. Don Young of Alaska
Rep. Fred Upton of Michigan
Rep. Adam Kinzinger of Illinois
Rep. Anthony Gonzalez of Ohio
Rep. Brian Fitzpatrick of Pennsylvania
Rep. Tom Reed of New York
Rep. Andrew Garbarino of New York
Rep. Nicole Malliotakis of New York
Rep. David McKinley of West Virginia
Rep. Chris Smith of New Jersey
House Minority Whip Steve Scalise ripped the disastrous, multi-trillion-dollar "Build Back Better" package during the late-night vote – blasting House Democrats that lawmakers had been in session for 13 hours and were just beginning to "get into the details" of the massive 2,300+ page bill. You will probably know more of what's in the bill than the average Dem on the House floor after reading this article.
The Biden admin agenda consists of two bills: the so-called infrastructure bill costing $1.2 trillion that just passed the House; and the other which remains in limbo even after being cut in half, the social-welfare monster estimated to cost $1.75 trillion.
These communist manifestos spell the death knell for our country. Is that hyperbole? Well, consider a couple of examples:
$500 million for 'tree equality' and
$75 million for a study on how to enact income-based road usage fees
And that's just from the infrastructure bill that is based largely on the platform of climate change. One can only imagine what we'll see come out of the social welfare monstrosity.