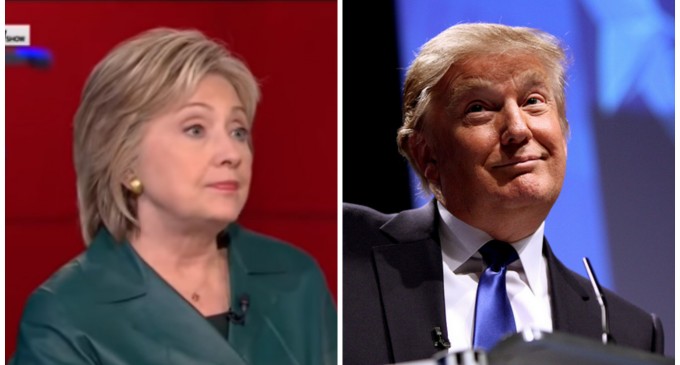 If the poor were given a nickel for every lie Hillary Clinton told, there would be a lot less people living beneath the poverty line in America. Democrats have spent the last several years hypocritically claiming that there's too much money in politics. They sought to regulate Wall Street and hedge fund managers. They want to look like champions for the people, never mind the hefty amounts of money in their own bank accounts. However, after a review of political donations by hedge fund owners, it turns out that Hillary Clinton has received $122.7 million in political donations and Trump has only received $19,000.
Foot meet mouth.
This shouldn't actually be that surprising, considering the sources of much of Hillary's campaign money. She's received money from oil companies, terrorists and even those in the business of educating . . . the less fortunate. She's like one of those fish that latch on to the bottom of whale sharks, consuming whatever left overs/handouts the larger creature leaves behind.
Basically, she's a parasite.
Find out who many of Hillary's donors are on the next page.