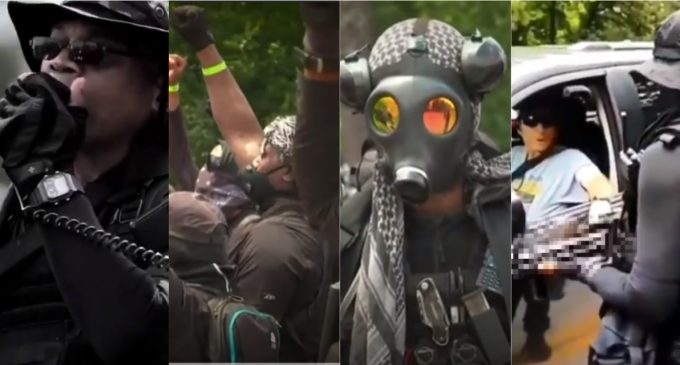 About 1000 heavily armed members of a mostly black militia, identified as "Not F**king Around Coalition" (NFAC), marched through Stone Mountain Park in Georgia on Saturday, demanding the removal of the giant Confederate monument while calling out "scared-ass redneck" militias to challenge them in the street.
The Black militia met at the monument, which is historically tied to the birth of the created Ku Klux Klan. During the march leaders frequently halted to issue their challenges to the local white militia to "stop hiding."
"I don't see no white militia, so to the Boogie Boys, the Three Percenters and all the rest of you scared-ass rednecks: we're here… We're in your house. Let's go. NFAC…," the man continued as members gathered in a military-style marching formation behind him.
It's unclear if NFAC reached out to any local militia before their march to demand an actual confrontation. The group had a police escort for the entire event, which ended peacefully.
See details and video footage on the next page.