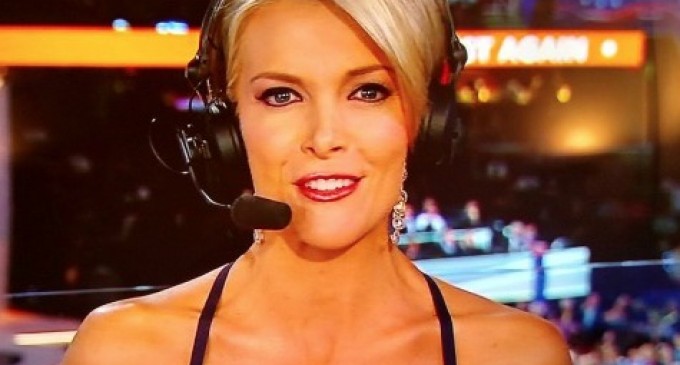 Megyn Kelly is taking heat for her wardrobe choice while reporting the final night at the Republican National Convention.  Her spaghetti strapped, little black dress has stirred up consternation, with snide comments on Twitter like "Why is Megan Kelly wearing a nighty?" and "Megyn Kelly seems to be sending some sort of message to Roger Ailes with her dress."
The double-standard is real, as Kelly gets flack for bare shoulders, but shows like "Outnumbered" are hosted by stunning women flanking a single male guest, with their legs "prominently displayed", a quintessential Ailes idea.  Sexy legs are acceptable but god-forbid that shoulders are revealed.
Fox News Channel Chief Executive Roger Ailes, the man who built the cable news giant, resigned after a lawsuit was filed by former anchor Gretchen Carlson, for "sexual harassment, alleging her ex-boss wrongfully fired her after she rebuffed years of unwanted advances."
21st Century Fox has hired a law firm to investigate these allegations.  Megyn Kelly is among several women who have spoken to investigators about harassment.  So perhaps Kelly's wardrobe choice was an intentional message to her former boss.
Read more on the next page.