Donald Trump is often accused of speaking without deference for facts. This week, his most recent allegations against the press — that he's been treated incredibly unfairly — has been backed up by a top-notch Ivy League university.
A major new study out of Harvard University has revealed the true extent of the mainstream media's bias against Donald Trump.

They found that the tone of some outlets was negative in as many as 98% of reports, significantly more hostile than the first 100 days of the three previous administrations:

The academics based their study on seven US outlets and three European ones.

In America they analyzed CNN, NBC, CBS, Fox News, the New York Times, the Washington Post and the Wall Street Journal.

They also took into account the BBC, the UK's Financial Times and the German public broadcaster ARD.

Every outlet was negative more often than positive.

Only Fox News, which features some of Trump's most enthusiastic supporters and is often given special access to the President, even came close to positivity.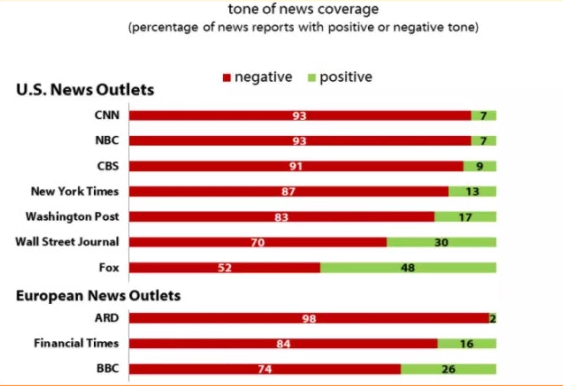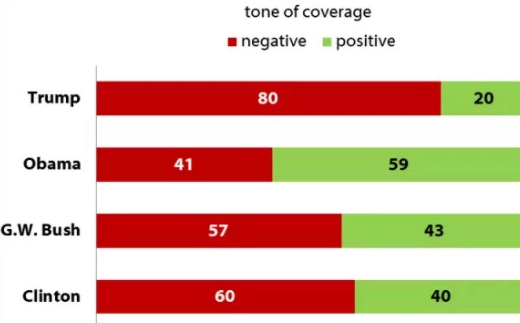 Of course, this study only shows us what we already know. Anyone who watches the news can see that the left control the media. The left point to Fox News as proof of media balance, but this study shows that even they have a small margin of anti-Trump bias.
When it comes to media, it's Trump against the world.
Source: Heat Street