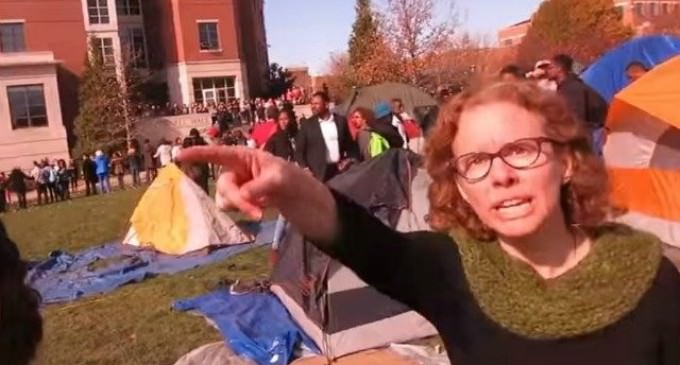 The anti-free speech crowd is getting a taste of what it wants for anybody who exercises their First Amendment rights in ways they don't approve of.
Video of a University of Missouri professor threatening violence against a student peacefully recording a Black Lives Matter protest shocked the nation a couple months ago. Visibly enraged in the video, assistant professor Melissa Click calls for "some muscle" to by used against the student and members of the media who she claimed were insufficiently sympathetic to the protesters.
Today, however, Click probably regrets her intimidating remarks. After deliberating over the matter, the Mizzou Board of Curators voted 4 to 2 to fire her over her conduct at the protest.
It's embarrassing that it took Click threatening students and not her nonsensical "academic resume", which includes in-depth study of such consequential topics as 50 Shades of Grey and Twilight (study that was underwritten by unsuspecting taxpayers mind you), for Mizzou to terminate her.
Turn to the next page for more details: