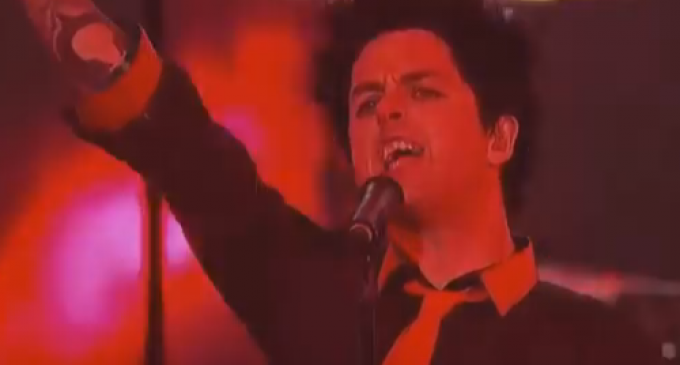 During their set on Sunday night, the very political Green Day broke out into an anti-Donald Trump chant while singing the lead single from their new album Revolution Radio.
While performing "Bang Bang" the band started chanting "No Trump, No KKK, no fascist USA!" And yes that rhymes, in case you had to say it a few times in your head. This is actually the second time they've broken out into anti-Trump politics this month, while performing live. The first time was at the MTV Europe Music Awards, while performing "American Idiot." Billy Joe changed the lyrics "the subliminal mind-f**k America" to "the subliminal mind Trump America."
See what he had to say about Trump supporters on the next page.