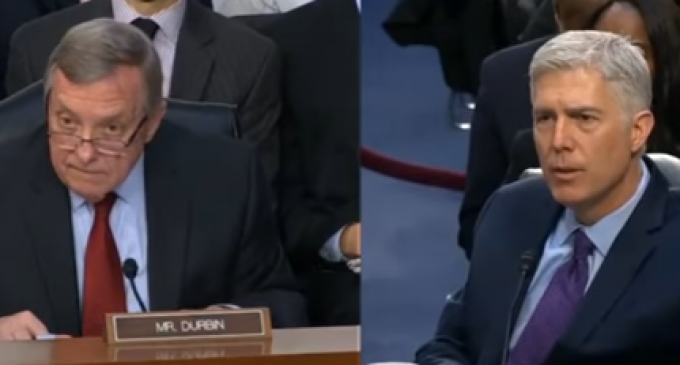 Supreme Court nominee Neil Gorsuch continues to impress everyone but Senate Democrats — proving that his selection was a wise choice from Donald Trump.
After Senate Republicans refused to vote on Barack Obama's Supreme Court pick, any nominee from the Trump White House was bound to be contentious. Luckily, Neil Gorsuch has been fending off the attacks with style and substance. For instance, when Dianne Feinstein attacked Gorsuch's record on workers' rights, Gorsuch quickly shot her down with facts about his record. Even the press was impressed with his response.
Now he's done it again.
This week, Senator Dick Durbin attacked comments Gorsuch once made about maternity leave. Much like his interaction with Feinstein, the supreme court nominee was quick to take him down. It's quickly becoming clear that Gorsuch is as forceful as he is quick-witted.
Watch his response on the next page: