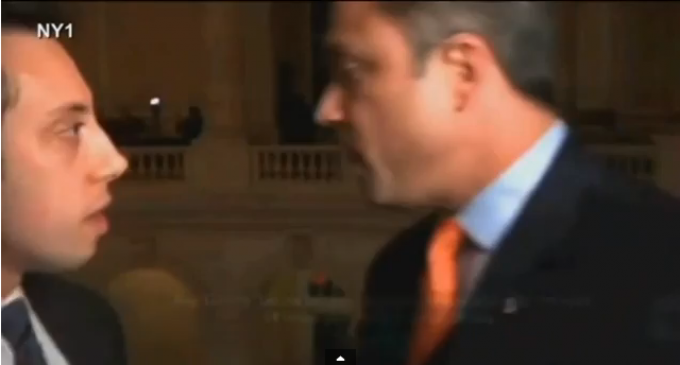 Rep. Michael Grimm (R-NY) responded to questions about campaign corruption by acting like a thug – physically threatening a reporter.
"Let me be clear to you, you ever do that to me again I'll throw you off this f***ing balcony," Grimm said.
"It's a valid question," Michael Scotto, the reporter, told Grimm.
"No, no, you're not man enough, you're not man enough. I'll break you in half. Like a boy," Grimm responded.
Gee, think he's guilty of corruption within his campaign?