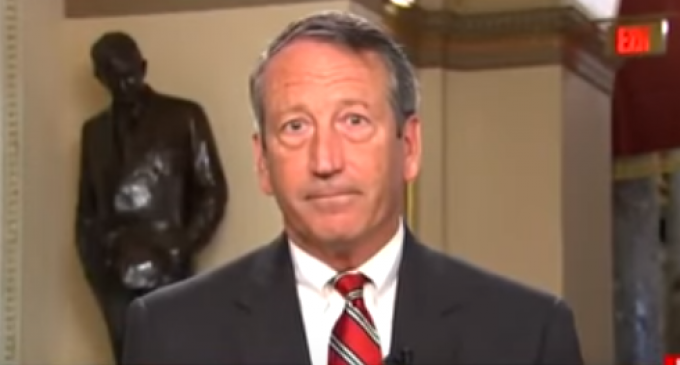 Rep Mark Sanford (R – SC) is getting scared. Liberal fear is starting to grip the hearts of the RINOs following the tragic shooting of House Majority Whip Steve Scalise (R – LA).
He ran all the way from Capitol Hill to the nearest MSNBC studio to share he too thinks Trump is bad. Very bad!
He doesn't want Trump to be president. He doesn't want the swamp drained. And he sure as hell doesn't want to get shot. You can almost sense how hard Rep Sanford is trying to summon all the self-control he has in his body to refrain from dropping to his knees and publicly proving to the Democrats how very very sorry he is forever crossing the Establishment by supporting President Trump.
But, instead, he trembled nervously as he tried to confidently backpedal on everything a sane moral person would possibly stand for. Yes, he did exactly what you've heard scared RINOs do in the DC political jungle. He blamed President Trump for the recent attack on innocent lives. Video clip and more info available on the next page