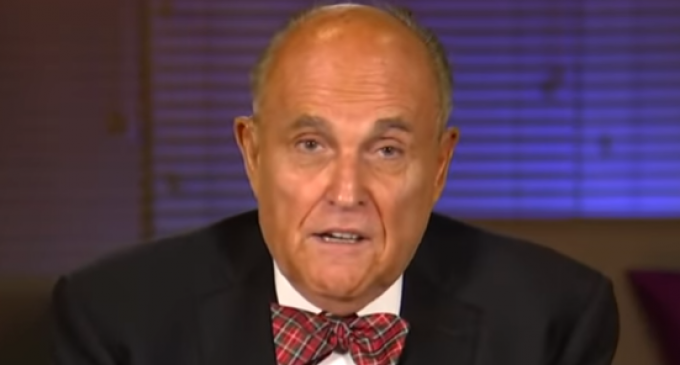 Appearing on Judge Jeanine Pirro's Saturday Fox News program, former New York Mayor Rudy Giuliani, legal advisor to President Donald Trump, laid it on the line regarding Democrat presidential frontrunner Joe Biden.
Giuliani responded to a personal attack from Democrat New York Congressman Jerry Nadler, House Judiciary Committee Chairman, who charged Giuliani with wanting the Ukraine government to announce an investigation in possible dealings former Vice President Biden had in Ukraine.
Calling Nadler a "New York hack," Giuliani refuted Nadler's charge that he was seeking personal benefit from the investigation.
In response, the former New York mayor provided explicit details regarding what he believes is irrefutable evidence of corruption.
Just what did Giuliani allege that has Democrat supporters of Biden's presidential run in a major panic?  Turn the page and watch Giuliani's interview with Judge Pirro.