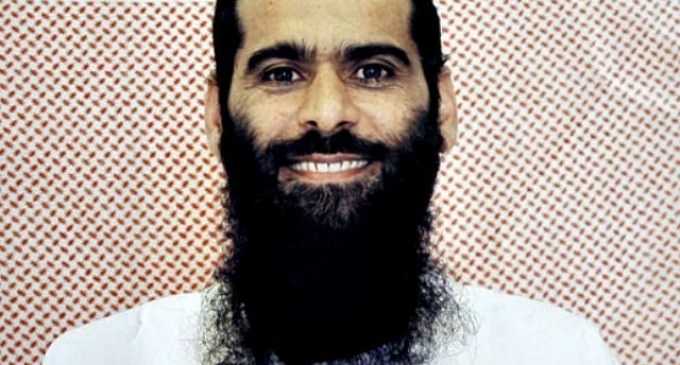 If you think the detainees at Gitmo have it hard, think again.  Case in point is Muhammad Rahim al-Afghani, classified as a "high value" terrorist who worked directly with Bin Laden, al-Afghani is looking for love from Gitmo.
That's right, any ladies out there who are looking for an infamous "mate" who spends time criticing American culture, and shows his tender side by caring for his pet "banna rat", al-Afghani might just be your man–of course don't think you'll talk him into shaving that beard any time soon.
Hook up with him on match.com, he no longer wants to use "Ashley Madison" he wrote from Gitmo to his lawyer.
For more on al-Afghani's hard life at Gitmo next page: