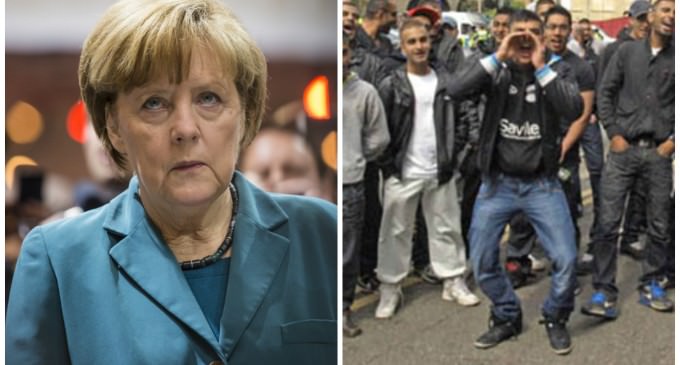 The way that Germany is handling their migrant problem is both shocking and appalling. Following the mass molestation of women in Cologne on New Year's Eve of 2015 and other incidents similar to the brutal rape of a 10-year-old boy by an Iraqi migrant last month in Vienna, various German groups and organizations are not only turning a blind eye to this sexual violence, they're encouraging it.
In an effort to fix the "negative" perceptions about sex and asylum seekers, Germany handed out 150,000 condoms to refugees living in migrant camps. The AIDS Hilfe (DAH) organization encouraged German condom manufacturers to donate free condoms and distribute them to migrants to "give people what they want most." That's like saying, here are some free condoms, keep up the good work. It's disgusting.
And this isn't even the tip of the iceberg. As you might remember, the German government is also funding a website for newly arrived refugees that teach them how to properly have sex and what positions to use, when engaging in "sex" with German citizens.
Read about the HIV epidemic on the next page.