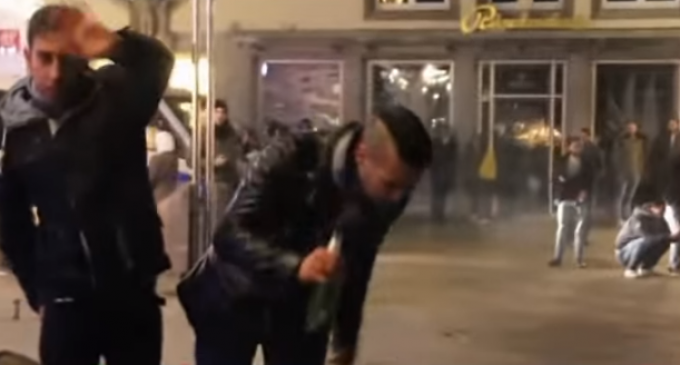 It has almost been a half a year since the sexual assault on the women of Cologne on New Year's Eve and nothing has been done to protect women from these types of sexual attacks.  This past weekend, at a music festival in Darmstadt, Germany, more rapes and assaults occurred at the hands of asylum seekers.
In the politically correct world of Germany, it makes perfect sense to ignore and perhaps reward the Muslim immigrants who took part in a New Year's Eve gang rape festival, instead of practicing due diligence and rounding the up and punishing them, writes Truth and Action.

In the aftermath of New Year's rape gang catastrophe — which witnessed 1,000 men of Arab appearance sexually assault and rob over 100 women in Cologne and other cities throughout Germany — the European country's leaders have tried to evince a tough demeanor.

Cologne's chief of police was sacked for his ineptitude and Chancellor Angela Merkel has vowed to deport migrants who commit crimes in Germany. But that still leaves the little problem of allowing tens of thousands of unvetted migrants to settle in the country.
However, if there has been a tough demeanor, it has not translated well into police protection for the citizens of Germany.  Eighteen women have thus far come forward to report that they were sexually assaulted.
The police were highly criticized after the New Year's Eve fiasco, forcing the chief of police to resign, yet in this incident, three men were quickly apprehended by the Darmstadt police.
Read more of the story on the following page.