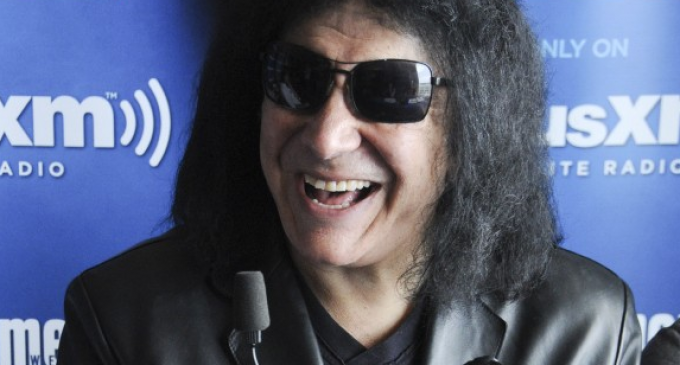 Gene Simmons has once again made his opinion known on presidential candidate Donald Trump. If you'll recall, during an interview on CNN last year, Don Lemon huffed and puffed, but he couldn't get the KISS frontman to say anything bad about his friend Donald. When pressed, Simmons simply told him that "America should vote their conscience."
While that is great advice, he might as well have told them to rebel against the government, seeing how we live in a society where having a conscience is basically illegal.
During another interview with Rolling Stone on Wednesday, the 66-year-old musician said that Trump was the "truest political animal" he's ever seen. Though he wasn't quite endorsing the man, he certainly brought up quite a few good points for those who are on the fence about him.
With Trump, you're going to get exactly what you see. He's not a politician, which means that he has no problem saying exactly what's on his mind and doing things just to spite those who are easily offended. In other words, he's a nightmare for the politically correct, and exactly what America needs.
Read what else Simmons said on the next page.