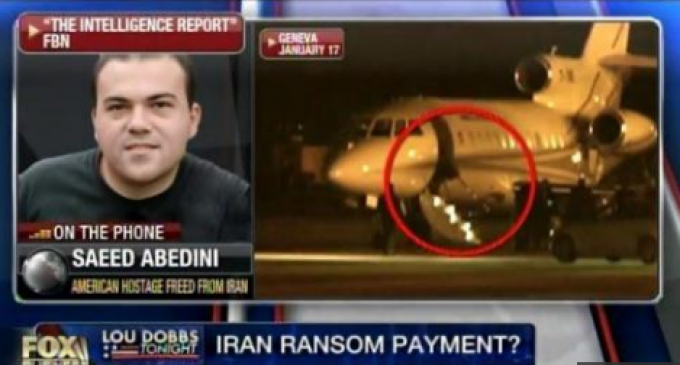 At last, it seems like President Obama has finally dug a hole for himself that not even his lackeys in the media can get him out of.
Since day one, liberal media elites have sought to rationalize and trivialize each and every misstep by Obama. This was especially apparent when they circled round his wagon when, against all reason and logic, he committed his administration to its deal with Iran. It was bad enough that the president would push through an agreement that effectively gives a hostile power access to nuclear weapons, but recent revelations about his conduct during another crisis involving Iran shows the depths of his affinity for the Islamic Republic.
Saeed Abedini, one of the four Americans taken hostage by the Iranians earlier this year, shared shocking information about the day he and his fellow prisoners were released. Contrary to the administration's claims that its transfer of $400 million to Iran had nothing to do with the release of the hostages, Abedini recalls that they were not allowed to leave until the plane carrying the money arrived.
See Abedini speak on the next page: