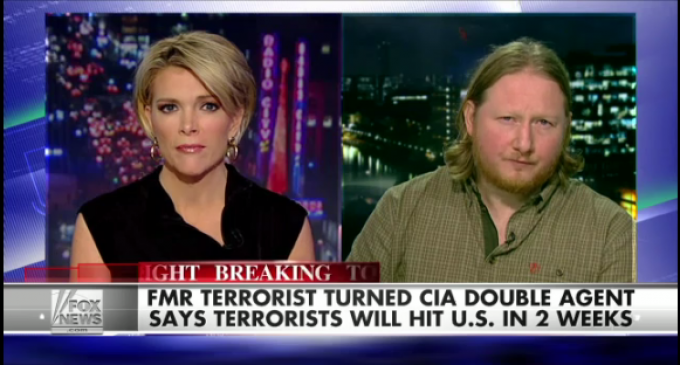 In the next two weeks, America will suffer a terrorist attack, former Al Qaeda member, Morten Storm, told Fox News' Megan Kelly.  He believes that copy cats here in the US will hit soft targets, to ride the terrorist tide began in Paris.
He suggested lone wolves will hit places similar to the attacks in at Fort Hood and Chattanooga, or soft targets, like malls, were the greatest amount of fear and terror can be spread.
Terror is a weapon that the Prophet Muhammed sanctioned.  Storm quoted from the Hadith, "I have been made victorious by terror." and then added that, "It is permissible [under Islam], if it serves the cause, to kill women, children and babies."
Storm says that it is quite sever in Europe right now, and the copy cats will do what they can to be like their brothers in Europe. This time he believes civilians will be targeted as they did in France.