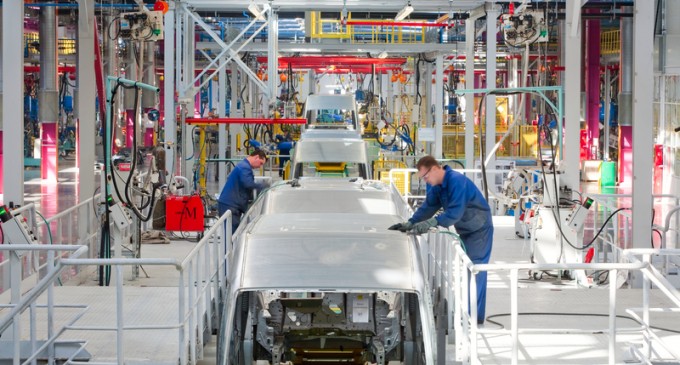 "The state of our union is strong."  This is a lie that President Obama has now repeated seven years in a row.  And for seven years in a row, Americans have known it to be a lie — just as the President has known when he's said it.
Thanks to ridiculous environmental regulations and the highest corporate tax rates, companies have been running for the border faster than a bunch of spring breakers Hell-bent on margaritas and drunk co-eds.
Liberal policies have been so unfriendly to manufacturing that even Donald Trump makes his ties in Mexico.  Last year Ford announced they would be building their diesel engines south of the border.  But now, like so many other car companies that used to manufacture in Michigan, Ohio, Illinois, and Indiana, they have announced they too will be building cars in Mexico.
To read about the nearly 3,000 jobs and the $1.6 billion investment Ford plans to send to Mexico continue reading on the next page: