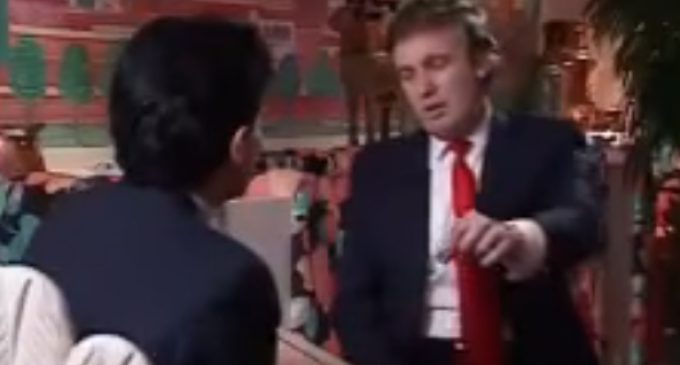 Donald Trump hasn't changed much since his title changed from CEO to politician — and a recently resurfaced video proves that Trump's view of the press has remained remarkably consistent, as well.
The video shows that Trump in 1990 is the same man he is today. It's only the perception of him that has changed. He disliked the press — but no one said he was anti-free speech. And he had no filter — but no one said that he was "unhinged."
Back then, Oprah Winfrey was asking him why he doesn't run for president. Now, the media are trying to get him removed from office.
Of course, the good will toward Trump came before he decided to run for president as a Republican. Ever since, the leftist propaganda machine — run by Hollywood celebrities and the mainstream media — have cast Trump as some sort of comic book villain.
But don't be fooled by their about-face. Trump is the same person now as he was back then.
Watch Trump scold the press — much like he does today — in the video on the next page: