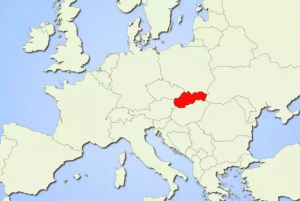 Slovakia has passed a law which makes it very difficult for Islam to be registered as a religion.
Parliament adopted a bill sponsored by the Slovak National Party (SNS), which requires a religion to have at least 50,000 members, up from 20,000, to qualify for state subsidies and to run its own schools.

The change will make it much harder to register Islam, which has just 2,000 supporters in Slovakia according to the latest census and no recognised mosques.

The Islamic Foundation in Slovakia estimates the number at around 5,000.

The SNS said the new law was meant to prevent speculative registrations of churches, such as the satirical Church of the Flying Spaghetti Monster, which has amassed followers worldwide.

SNS chairman Andrej Danko said:"We must do everything we can so that no mosque is built in the future."
Slovakia 's population is 5.4 million with 62 percent declared Roman Catholic.
Source: Express