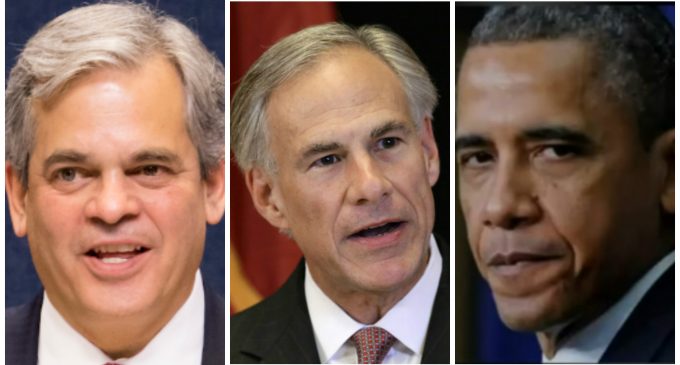 Over the past eight years, the federal government has grown in size and power while states have become weaker and weaker. In some cases, the states have almost no power at all.
Several years ago, the federal government challenged Arizona SB 1070, a bill that allowed the state to enforce immigration law. They claimed that only the federal government has the power to question an individual's immigration status and put them on the path to deportation.
Now, the federal government is barring states from choosing who they allow in, as well.
Earlier this year, Texas Governor Greg Abbott claimed that his state would not accept refugees from Syria. The federal government schemed to send them there anyway — and they got help from the state's most liberal city.
See how the feds colluded with Austin Mayor Steve Adler on the next page: