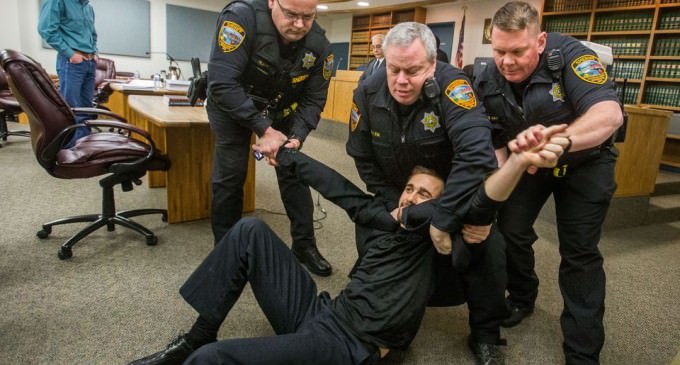 Former congressional candidate Gavin Seim, 29, of Ephrata, PA is one fierce patriot. After being arrested for mere act of asking a police officer why he was pulled over – not an exaggeration – Seim and his father found themselves battling a county courtroom through a series of alleged violations of their Constitutional rights.
In this fiery video, Seims vehemently draws lines in the sand as outlined by the Constitution – not only refusing to give an inch to perceived violations, but calling out the judge directly as a lawbreaker in need of arrest.
"I am telling you you are in contempt of this court. Do we need to arrest you ma'am?" Seim fiercely challenges the judge.
Seim is the personification of how many Constitutionalists and Conservatives feel nationwide.
KEEP READING + VIDEOS PAGE 2: