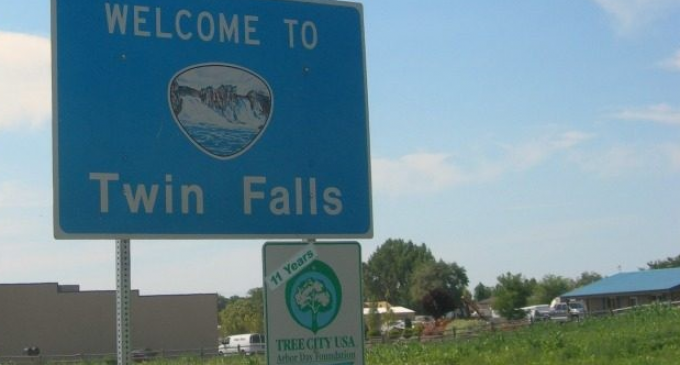 The deafening silence in the media regarding the five-year-old Twin Falls girl who was raped by three Syrian refugee boys is a miscarriage of journalism.  However, in an exclusive interview, the father of the young girl shared the story with Breitbart.
A cover-up seems to be underway in the Twin Falls Idaho, as the rape of five-year-old girl, at the hands of three young boys, is just now being vaguely mentioned by the local news. The sexual assault occurred on June 2, but was not reported for five days, and within that report, the sterile nature, the 'scrubbing of vital information" is evident.

It is not a matter of "he said, she said", as the assault was videoed by the 13-year-old boy and is now in the hands of police. The sick evidence on that phone, grabbed by the little girl's mom speaks against the perpetrators.

The problem seems to lie in the fact that they boys are underage and Syrian Refugees from the local SCI Refugee Center in Twin Falls. Perhaps the media is covering it up on their own, or maybe, based on the recent events at the Twin Falls City Council meeting, there is pressure to keep the story buried as long as possible.

Nevertheless, young boys raised in the Muslim faith, and brought here by President Obama, raped a child. Even if they are too young to prosecute as some have alleged, their parents should be held responsible for their children's behavior.
President Obama's U.S. Attorney Wendy Olsen also has attempted to stifle free speech in this case, because it hurts the narrative of the administration's Syrian Refugee program.
Lashing out at those who are searching for the truth, instead of doing her job and protecting the young female victim against those who hurt her, she issued a threat to any who questions her leadership calling it harassment.

The United States Attorney's Office extends its support to the five-year-old victim of assault, and her family, at the Fawnbrook Apartments in Twin Falls. The United States Attorney's Office further encourages community members in Twin Falls and throughout Idaho to remain calm and supportive, to pay close attention to the facts that have been released by law enforcement and the prosecuting attorney, and to avoid spreading false rumors and inaccuracies … The spread of false information or inflammatory or threatening statements about the perpetrators or the crime itself reduces public safety and may violate federal law. We have seen time and again that the spread of falsehoods about refugees divides our communities. I urge all citizens and residents to allow Mr. Loebs and Chief Kingsbury and their teams to do their jobs.
The exclusive interview with the girl's father and mother can be read on the next page. It is a horrifying story and one that should have been on the front page of every freedom loving paper in the U.S.