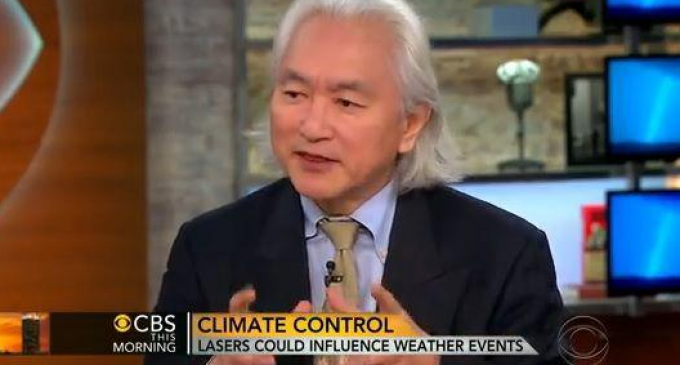 Most people probably don't like the idea of the government meddling with the Earth's weather patterns. But, it happens. And famous theoretical physicists Michio Kaku dropped more evidence of "controlling of the weather" this week on CBS.
Of course, he had to backtrack on his comments once people started sharing what he said about scientific facts. But, what is the odds that one of the most brilliant physicists of our time would go on national television and talk about scientist were doing, and lie? It would make him look bad and he would have to be an idiot to go out and oft-hand mention a scientific fact, only to backtrack and say he was wrong after mainstream media started tearing him apart for betraying the higher-up powers conducting the research.
His remarks have to do with hurricanes. Continue to the next page to hear what Dr. Kaku accidentally said about weather modification and how this relates to all the hurricanes we've been seeing lately. This video is a must-see.