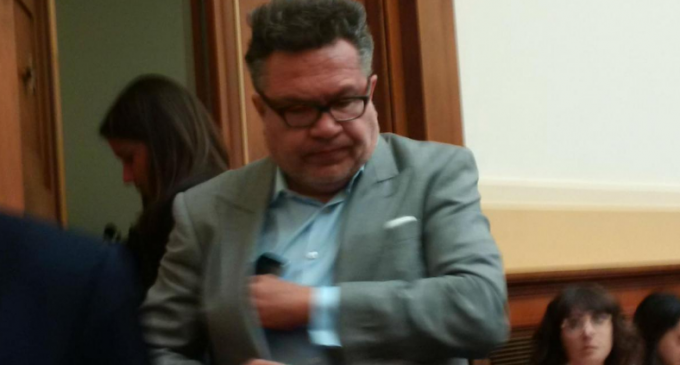 It may not be remembered, but the development of the Trump-Russian "Dossier," which was the subject of much scrutiny when it first made the scene (especially since half of the Leftist fake news networks picked it up immediately and began a 24/7 drumbeat acting like a child who's just found a dollar bill in the sewer grate), had been orchestrated by a company called Fusion GPS.  The firm hired a British Spy named Christopher Steele to do opposition research on Trump and he worked in conjunction with others to produce the salacious allegations.
There was also another shady character attached to this dossier.  His name was Rinat Akhmetshin and he was a former Russian intelligence officer (apparently not formally trained).  The entire dossier was put under the Senate Judiciary Committee's microscope and lo and behold, found to be a total fabrication.  Chairman of the committee, Senator Chuck Grassley (R-IA) officially requested that James Comey answer questions he had previously ignored regarding the dossier and specifically questions about Mr. Akhmetshin.
Also, more information has since come to the Committee's attention about the company overseeing the creation of the dossier, Fusion GPS. Namely, Fusion GPS is the subject of a complaint to the Justice Department, which alleges that the company violated the Foreign Agents Registration Act by working on behalf of Russian principals to undermine U.S. sanctions against Russians. That unregistered work was reportedly conducted with a former Russian intelligence operative, Mr. Rinat Akhmetshin, and appears to have been occurring simultaneous to Fusion GPS's work overseeing the creation of the dossier. I wrote to the Justice Department about this issue on March 31, copying you, and I have attached that letter here for your reference. The Justice Department has yet to respond.
Above is an excerpt from a letter by Senator Grassley to James Comey at the FBI regarding unanswered questions from a previous request.  This letter was dated April 28, right before Comey was fired from his position.
Interestingly, Akhmetshin's name has now appeared once again in relation to the newest "gotcha-politics" move by the Leftist mainstream media.  Read on the following page how Donald Trump Jr. is now being directly linked to this bad actor.