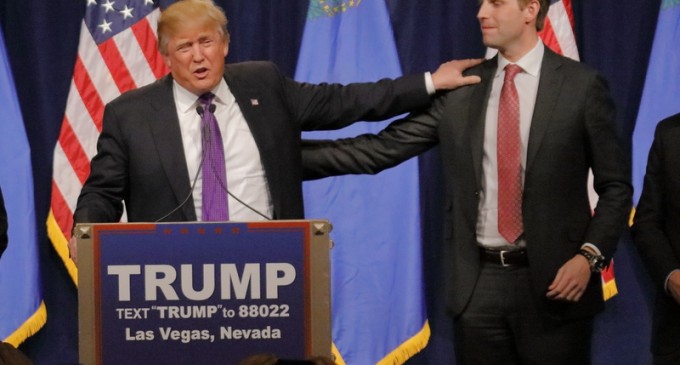 A Trump hater has gone after Eric Trump, Donald's son, sending him package with white powered in it and a cryptic message threatening, "If your father does not drop out of the race, the next envelope won't be a fake." It was signed "X."
The postmark came from Boston and the suspicious white powder was found to not be hazardous after a field test was conducted.  The package showed up on Thursday evening, as his New York City apartment, which is tucked away in an upscale Central Park South building owned by his father.  New York Police Department confirmed that this was indeed Eric Trump's home.
Certainly this threat hits literally close to home for Donald Trump and safety measures for his family must be put into place.  One speculates how Eric's address was discovered, but perhaps the hacker group Anonymous had something to do with making it available to the public.
Read more on the next page.