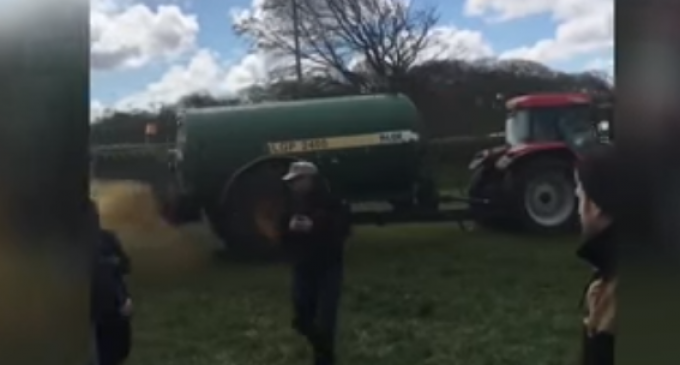 The leftist Hollywood elite may be accustomed to being showered with accolades for their acting and "activism," but at least one farmer isn't willing to contribute to the insufferable egos of the entertainment biz — and boy, was he willing to take them down a few notches in the process. 
Known mega-liberal Emma Thompson recently tried to use her celebrity standing to fight the use of hydraulic fracturing — fracking — to get oil. She must have thought her status entitled her to a receptive audience. Instead — hilariously — she nearly got a face full of manure for her stunt. The manure came courtesy of a local farmer, and served to provide justice to the scores of regular Americans tired of being lectured to by worthless celebrities.
The dramatic scene was caught on tape, so that everyone who detests Big Hollywood can join together to revel in the schadenfreude.
To see the video that has many rolling on the floor with laughter, continue reading on the next page: