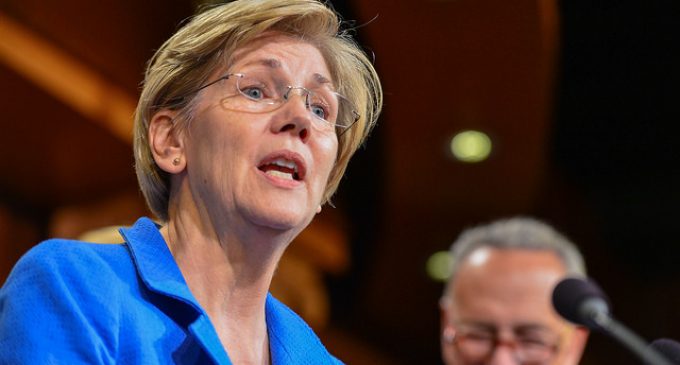 Elizabeth Warren is almost definitely running for president in 2020. If you need any proof, take a look at her most recent comments about Donald Trump. She has always utilized divisive rhetoric, but now she's gotten more extreme than ever. It's clear that she's trying to make a splash as the Senate's most anti-Trump member — a trait that will be crucial in the next Democrat primary.
Last week, the Massachusetts Senator mused about how she'd like to violently  "cut open" Republicans during a liberal speaking engagement. The crowd laughed at the apparent "joke" because inciting violence against conservatives has become a politically acceptable quality among the left.
This week, Warren again used death to make a political point — but this time she wasn't joking. In a statement about the Trump-supported American Health Care Act, she said that Republicans who voted for the bill will soon have blood on their hands.
See the full quote on the next page: