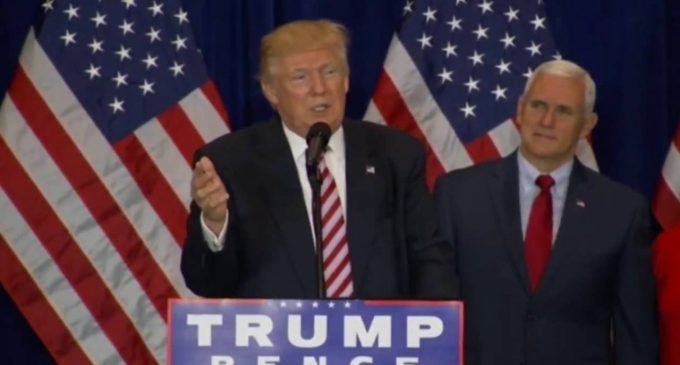 Even with the Republican nomination in Donald Trump's bag, the party establishment continues to throw, intentionally or otherwise, monkey wrenches in his campaign.
As was the case in many states, the Minnesota GOP found itself beset by conflict during the past few months. Split between members who supported the real estate tycoon and anti-Trump holdouts, the organization was engulfed in chaos during the state party's convention as the two factions went at it, just like happened at the Republican National Convention. But what transpired in Minnesota might have even graver consequences for Trump's bid for the presidency than even the mischief at the RNC.
Due to the trouble stemming from the party's inner discord, both Donald Trump and his running mate Mike Pence are at risk of being left off Republican voter ballots in the state, possibly jeaopardizing Trump's ability to win the state.
Read more about the serious error made by the Minnesota GOP on the next page: