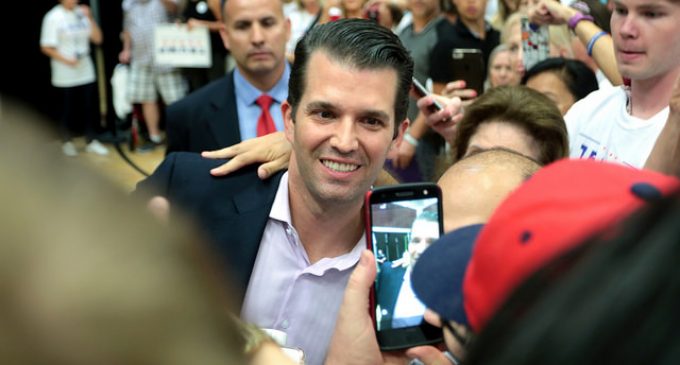 As a key player in his father's 2016 presidential run, Donald Trump Jr. got an up-close look at the political world and was clearly enthralled.
The young real estate developer proved an effective surrogate for his father, appearing at numerous rallies, serving as a New York delegate at the GOP Convention and then gaining a coveted speaking spot at the Convention as well.
The 39-year old oldest son of President Donald Trump serves as executive vice president for development and acquisitions for The Trump Organization.
Learn what he shared recently with friends at his gun club, his views on political office, and possible timing for a run for office on the next page.