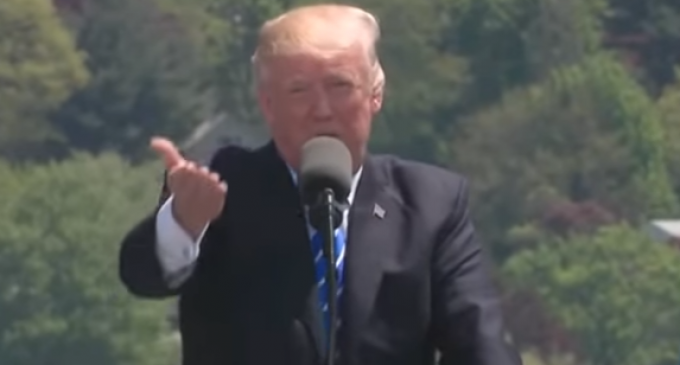 This week, Donald Trump delivered a commencement address to the U.S. Coast Guard Academy. During the speech, Trump told the graduates to fight for no one but themselves — and he managed to attack the media, too.
The fact that Trump managed to speak at all is an unfortunately refreshing occurrence. While students across the country are protesting at the mere sight of conservative speakers, this graduating class seemed to accept the president's wisdom with the kind of respect the President of the United States deserves.
In fact, it was Trump, not the students, who was caught throwing insults during the event.
But Trump's attacks came with a lesson. Watch a clip of his commencement speech — in which he attacks the mainstream media — on the next page: