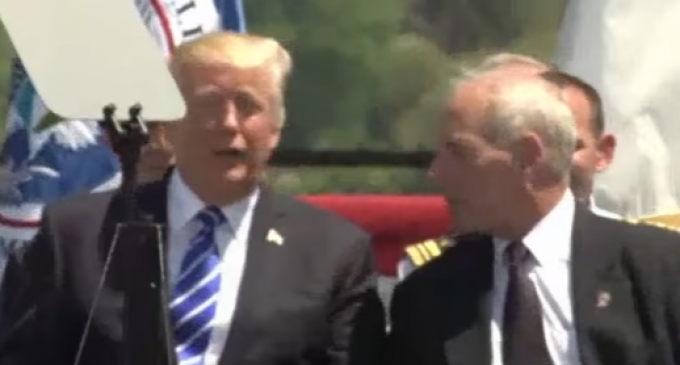 President Trump threw the liberal media a bone to lighten up the mood in newsrooms this week. Well, actually it was a hot mic moment caught between President Trump and Department of Homeland Security Secretary, John Kelly.
But, alas the liberal press doesn't get humor or they'd understand the irony that is their occupation.
President Trump and Secretary Kelly were attending the United States Coast Guard commencement ceremony in New London, Connecticut when hilarity ensued.
Although to be objective, there are probably more than a few who wouldn't mind that joke being turned into a reality.
Continue reading on the next page to view this funny little video sending liberals across the country into fits of hysteria