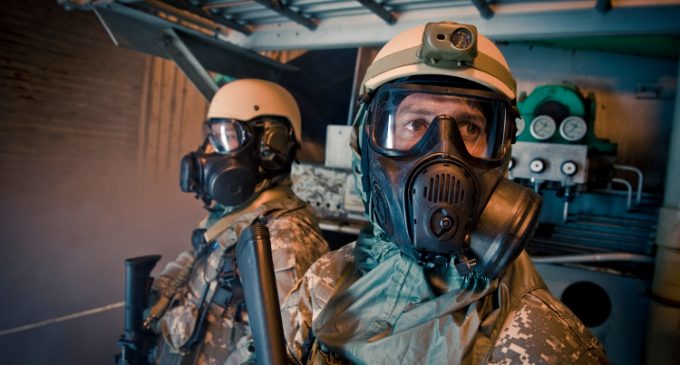 In December the Trump administration warned in its National Security Strategy release that biological and chemical threats to the U.S. homeland are increasing. A biological attack is easily one of the biggest asymmetric threats we face as a nation. Using a gene-editing process called CRISPR, a biologist from any number of America's enemies can fashion a microbe that mimics the infectious and lethal nature of smallpox using technology ordered online for less than $200.
The Trump administration also published science-based guidelines for first responders on decontaminating large numbers of people after a chemical weapons attack.
"Terrorist threats and the use of chemical weapons in Syria have heightened awareness of the need for improved preparedness against chemical attacks," said Gary Disbrow, deputy director of the US Biomedical Advanced Research and Development Authority, who prepared the guidelines.

"First responders are supportive of the fact that it is evidence-based guidance, and not just, 'We used this last time, and it seemed to work,'" Disbrow added.
Right after the report was released, the U.S. federal government ordered $250 million worth of gas masks. Turn the page for details.